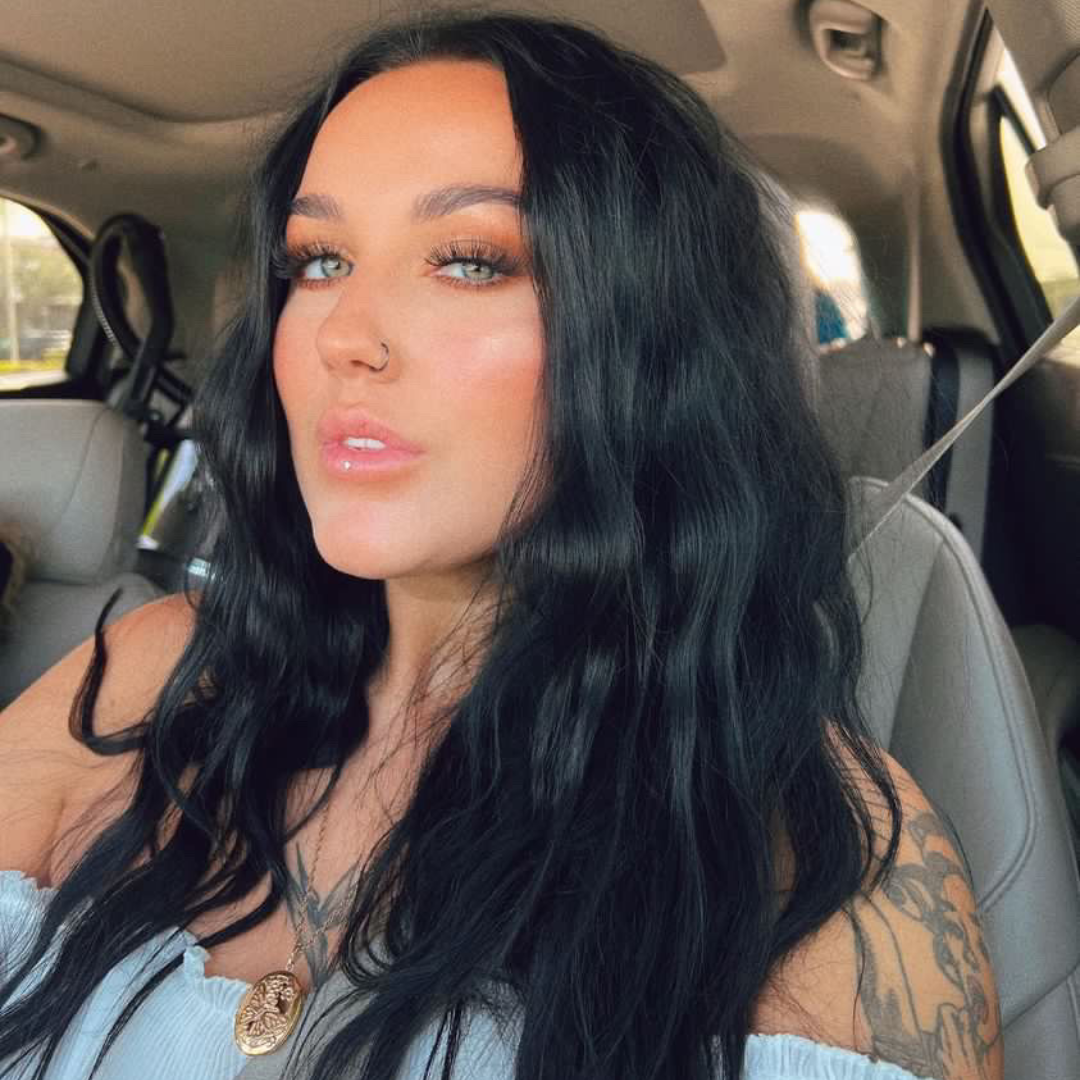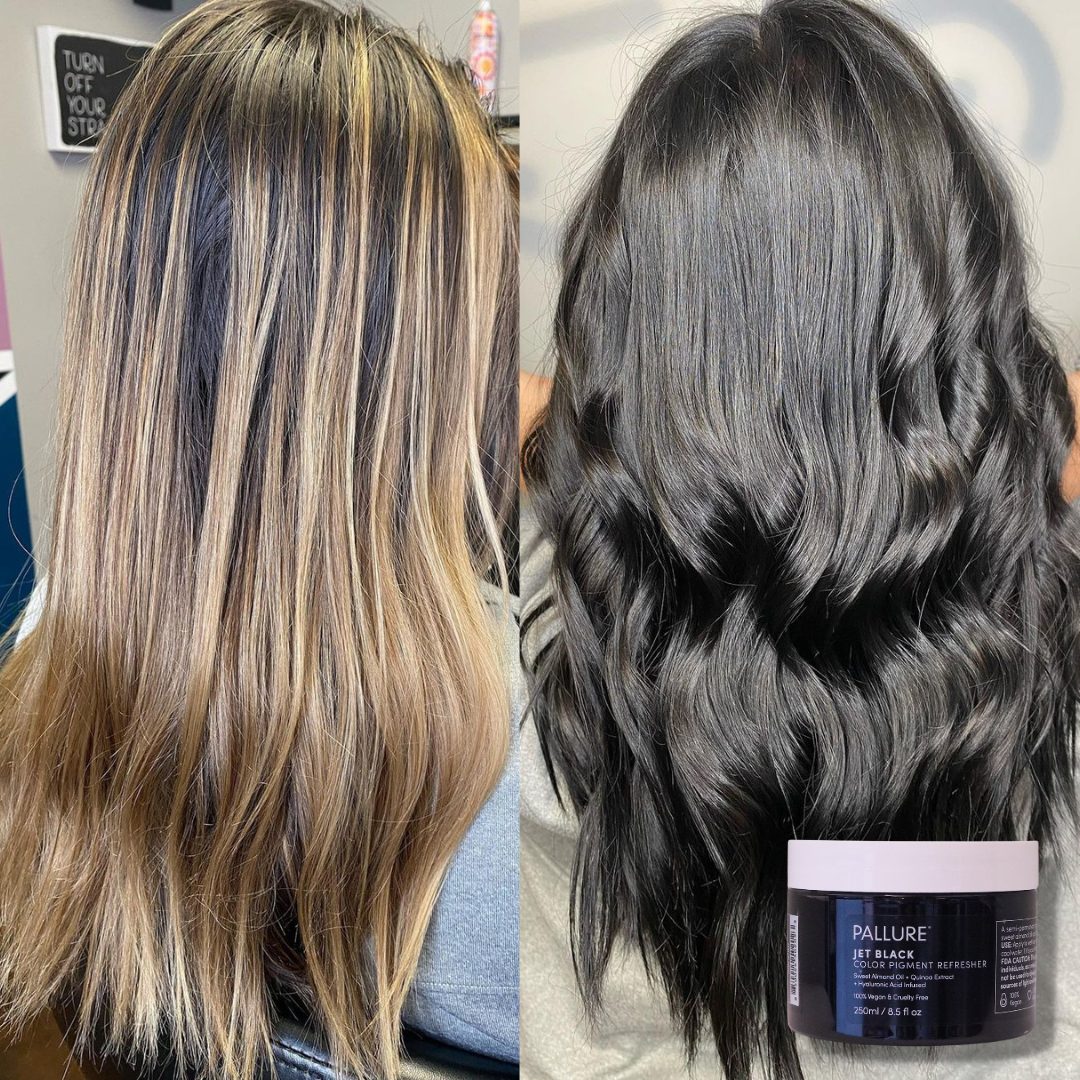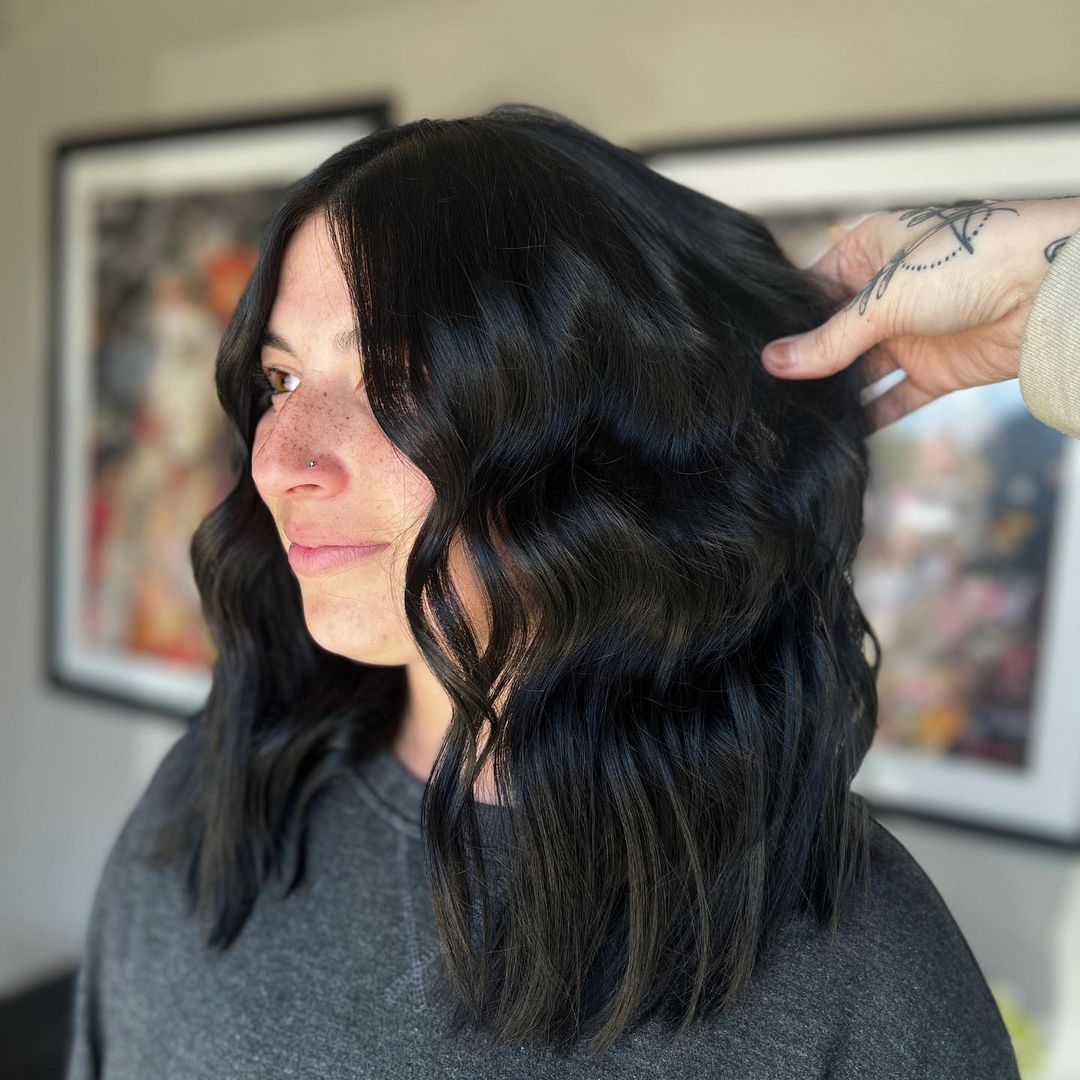 Pallure X Marquie - Mini Dye Hard Kit
Introducing Marquie's Mini Dye Hard Kit curated by our PRO Ambassador, Marquie Covington. This must-have trio is the perfect haircare routine to help you achieve dark tresses with the utmost shine + softness. Say goodbye to dull, lackluster hair, and welcome the spotlight-stealing brilliance that Marquie's haircare faves deliver, whether you're achieving your Jet Black look from the comfort of your home or behind the chair.
Want to learn more about Marquie? Check out this blog!
Created, Tested, Loved & Backed by PRO's to maintain the color and health of your blonde tresses in between salon visits.
VEGAN & CRUELTY-FREE.
For Coloring Blonde Hair & Maintaining Jet Black Hair
Ideal for Colored Hair or Bleached Blonde Hair Levels 8-10
Avocado, Argan Oil, Sweet Almond Oil, Quinoa Extract & Hyaluronic Acid
After using your fave shampoo, apply the Jet Black color mask throughout the hair
Let the color mask sit for 10-20 minutes, then rinse with cool water
Apply the Miracle Bond Hair Repair Mask on wet hair and let it sit for 10 minutes, then rinse with cool water
Use 1-2 pumps of the oil to style and seal in shine
x1 S.O.S. Transparent Oil
x1 Jet Black Color Pigment Refresher
x1 Miracle Bond Hair Repair Mask
x1 Black Scalp Massager
x2 3pk Spiral Hair Ties
x1 Pink Diamond Spray Bottle
x1 6pk Black Croc Hair Clips
x1 Limited Edition Pallure x Marquie Sticker Sheet
*Green Pallure box not included
Pro Tips by Marquie
+
Tip #1: Wash with lukewarm or cold for color preservation!
Tip #2: *COLOR MASK MAY BE APPLIED TO DRY HAIR: Section your hair into 4 quadrants. Using a brush apply the color mask from roots to ends and saturate thoroughly. Use a hairbrush to ensure the hair is fully saturated and brush thoroughly. Wash with the S.O.S. Shampoo & Conditioner. Finish with the S.O.S. Transparent Oil, & blow dry. 💫

How often: The S.O.S. series set can be used once every third wash while the Miracle Bond Hair Repair Mask can be used once a week as a deep treatment. The Jet Black color mask can be used to refresh the color and the color lasts up to 20 washes.
Test: Sensitive skin or scalp? We recommend conducting a patch test first! Not sure what toning effect you want yet? We recommend conducting a swatch patch test first!
PRO Pricing: Are you a PRO? Click here to sign up for PRO pricing today!
The S.O.S. Line - A New Way to Bond with Your Hair
Learn More