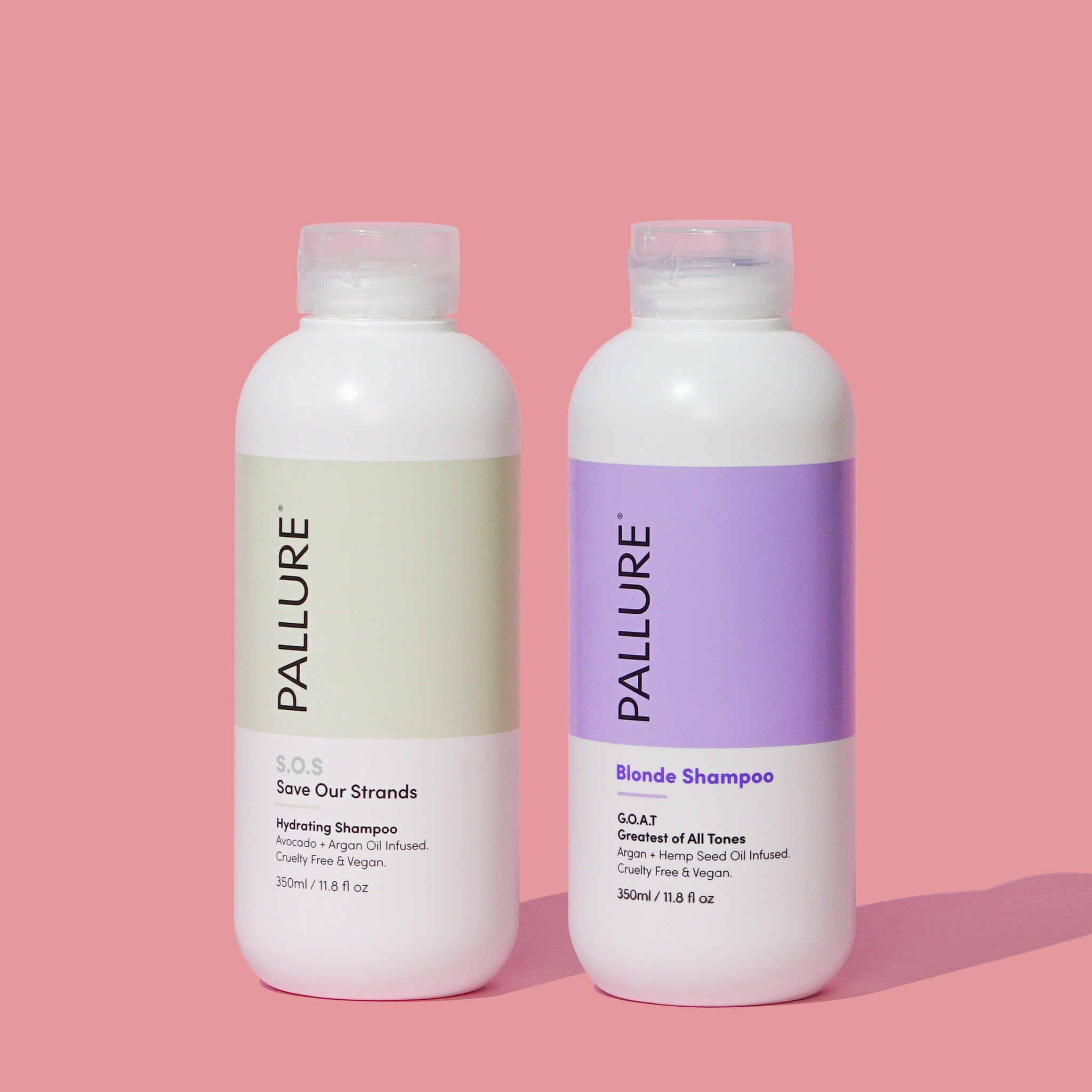 These shampoo besties go hand in hand. First wash, then tone! That easy. ;)
Bond Repairing
Cleansing & Hydrating
Ideal for blondies level 8 to 10 with medium to thick hair.
How often: This set can be used every third wash.
How to use:
1. Cleanse the hair with the S.O.S. Hydrating Shampoo to remove buildup.
2. Apply the G.O.A.T. Blonde Shampoo onto damp hair and lather thoroughly. Let it sit for 1-5 minutes, then rinse with cool water.
Test: Sensitive skin or scalp? We recommend conducting a patch test first! If it's your first time using the Blonde Shampoo and Conditioner, we also recommend doing a test strand.
Tip #1: Apply the Blonde Shampoo on the healthier and less porous/dry areas of your hair first. The healthier parts of the hair will grab less pigment, so you want to start there and leave the lighter areas (usually the ends) for last.
Tip #2: Apply the Blonde Shampoo on clean freshly washed hair for the best results. It will work on dirty hair, but for best results make sure you shampoo to remove dirt and buildup.
PRO Pricing: Are you a PRO? Click here to sign up for PRO pricing today!
The S.O.S. Line - A New Way to Bond with Your Hair
Learn More