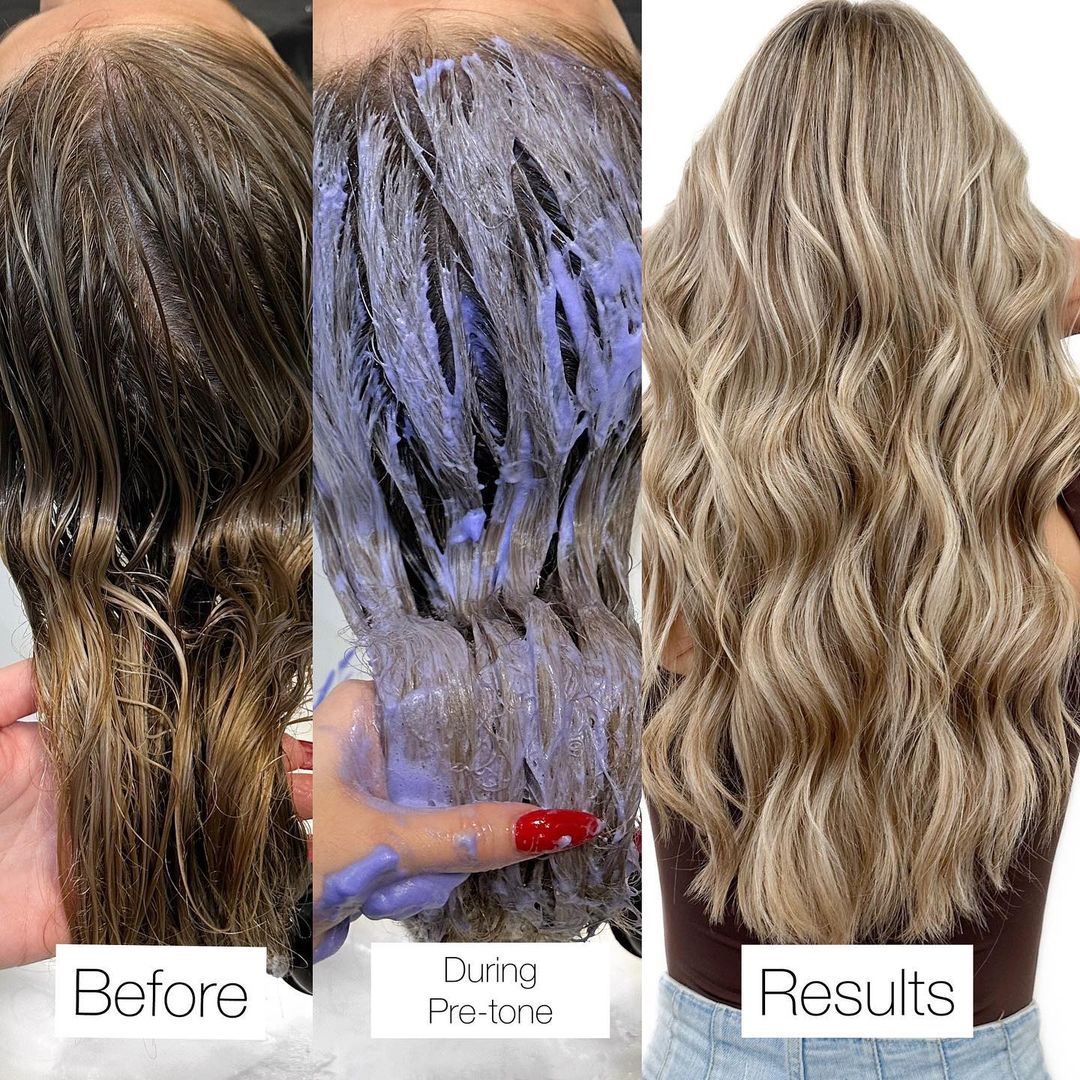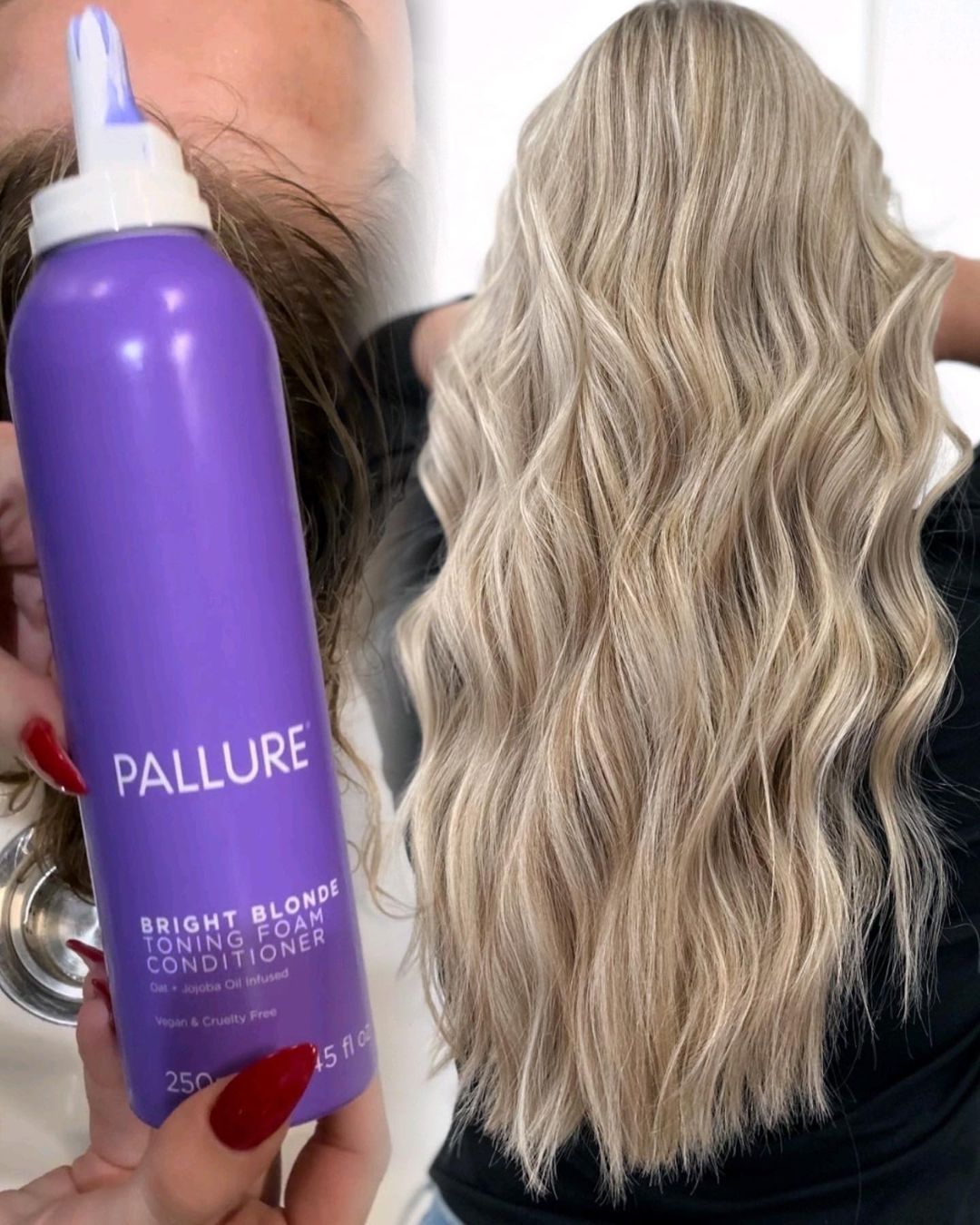 Pallure x Taylor: Healthy Blonde Toning Kit
Introducing our Healthy Blonde Toning Kit, the ultimate haircare routine curated by our PRO Ambassador, Taylor Dellatorre (@taylordidmyhair). Say hello to vibrant, healthy blonde tresses that steal the spotlight, whether you're in the salon or pampering yourself at home. This specially crafted kit is your go-to secret for achieving the perfect balance of color and care.
Taylor's expertise shines through every step of this transformative routine. Embrace the power of professional care in the comfort of your own home or trust your stylist to work their magic in the salon.
Want to learn more about Taylor? Check out this blog!
Created, Tested, Loved & Backed by PRO's to maintain the color and health of your blonde tresses in between salon visits.
100% VEGAN & CRUELTY-FREE.
For Toning & Maintaining Light Blonde Hair
Ideal for Virgin or Bleached Blonde Hair Levels 8-10
Avocado, Oat, Argan & Jojoba Oil
Cleanse the scalp and hair with the shampoo
Apply the Deep Conditioner or skip to the Bright Blonde Foam
Let the Deep Conditioner sit for 5 minutes and the Foam for 1-2 minutes, then rinse with cool water
Use 1-2 pumps of the oil to style and seal in shine
x1 S.O.S. Hydrating Shampoo 1000ml
x1 S.O.S. Deep Conditioner 1000ml
x1 S.O.S. Transparent Oil
x1 Bright Blonde Toning Foam Conditioner
x1 Black Scalp Massager
x2 3pk Spiral Hair Ties
x1 Black Diamond Spray Bottle
x1 6pk Black Croc Hair Clips
x1 Limited Edition Pallure x Taylor Dellatorre Sticker Sheet
*Green Pallure box not included
Pro Tips by Taylor
+
Tip #1: Shake the foam bottle before using it to get the best results.
Tip #2: Apply the foam on the healthier and less porous/dry areas of your hair first. The healthier parts of the hair will grab less pigment, so you want to start there and leave the lighter areas (usually the ends) for last.
Tip #3: Apply this on clean freshly washed hair for the best results. It will work on dirty hair, but for best results make sure you shampoo to remove dirt and buildup.
Tip #4: To pre-tone at the bowl, apply Bright Blonde Toning Foam Conditioner and let sit for 1-5 minutes then rinse thoroughly in cool water. If toning with color, apply toner. Process as usual, then rinse.

How often: This toning foam conditioner can be used every third wash and is best paired with the S.O.S. Hydrating Shampoo. Did you just get your hair colored? We recommend waiting 3-4 weeks to prevent color from stripping or cause over-toning.
Test: Sensitive skin or scalp? We recommend conducting a patch test first! Not sure what toning effect you want yet? We recommend conducting a swatch patch test first!
PRO Pricing: Are you a PRO? Click here to sign up for PRO pricing today!
The S.O.S. Line - A New Way to Bond with Your Hair
Learn More