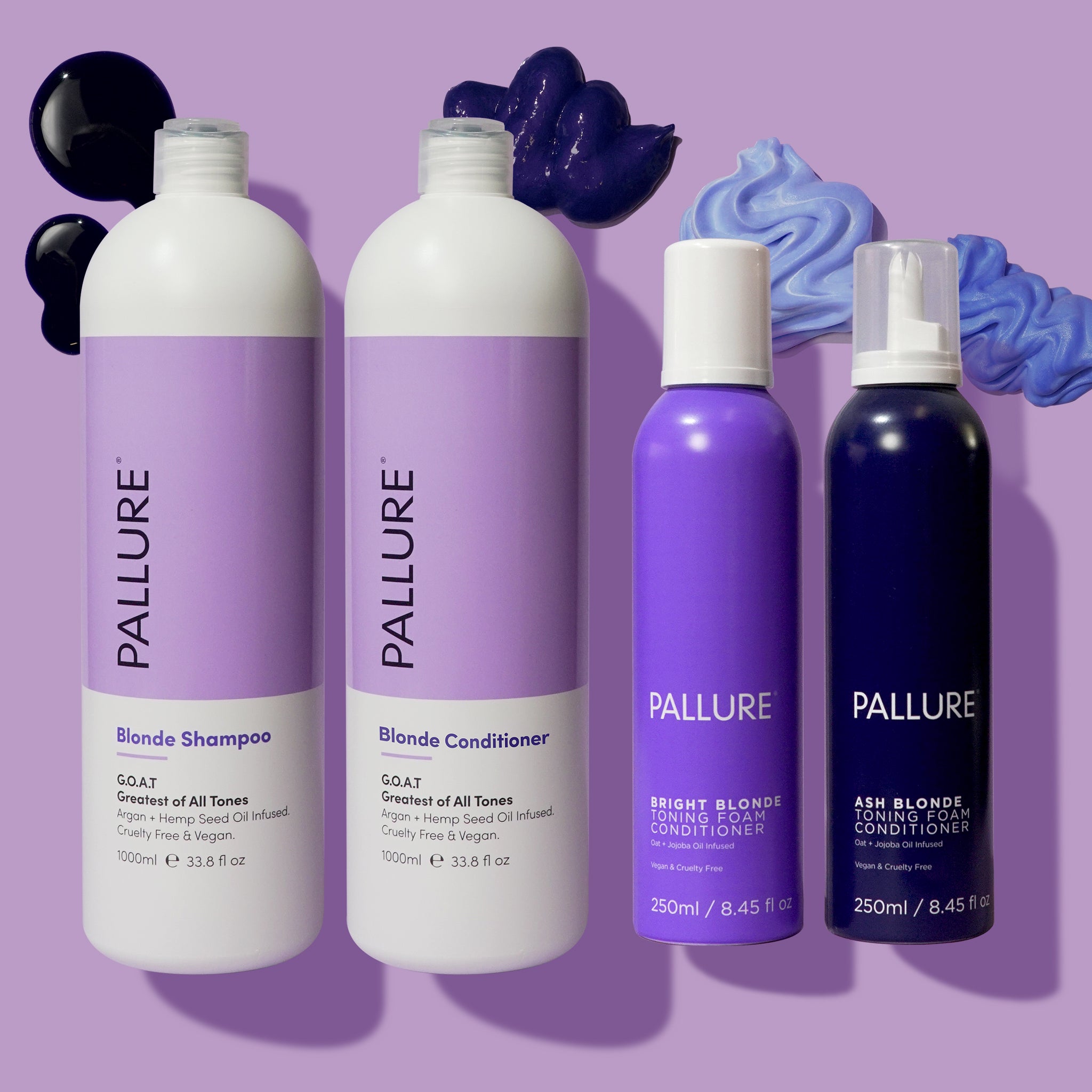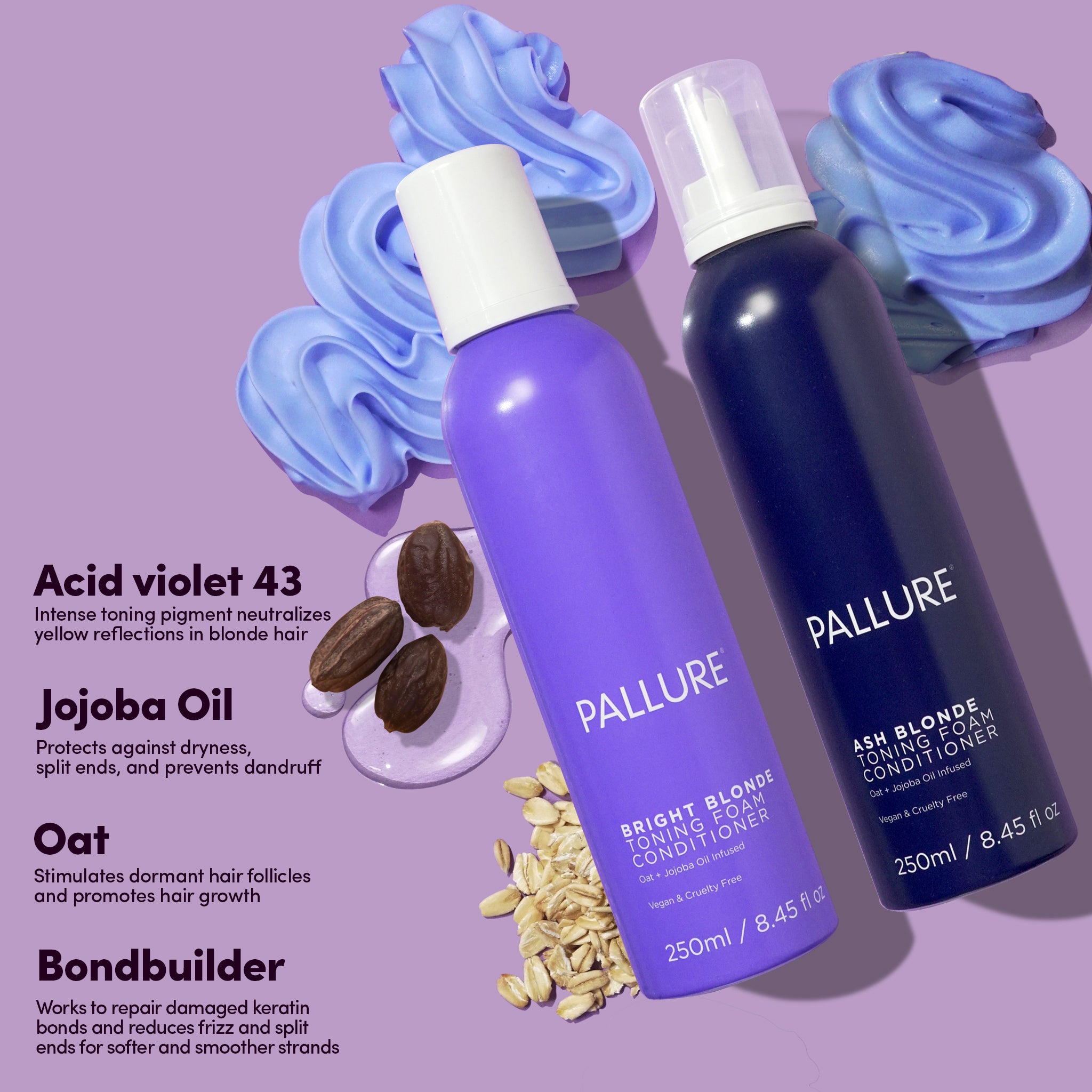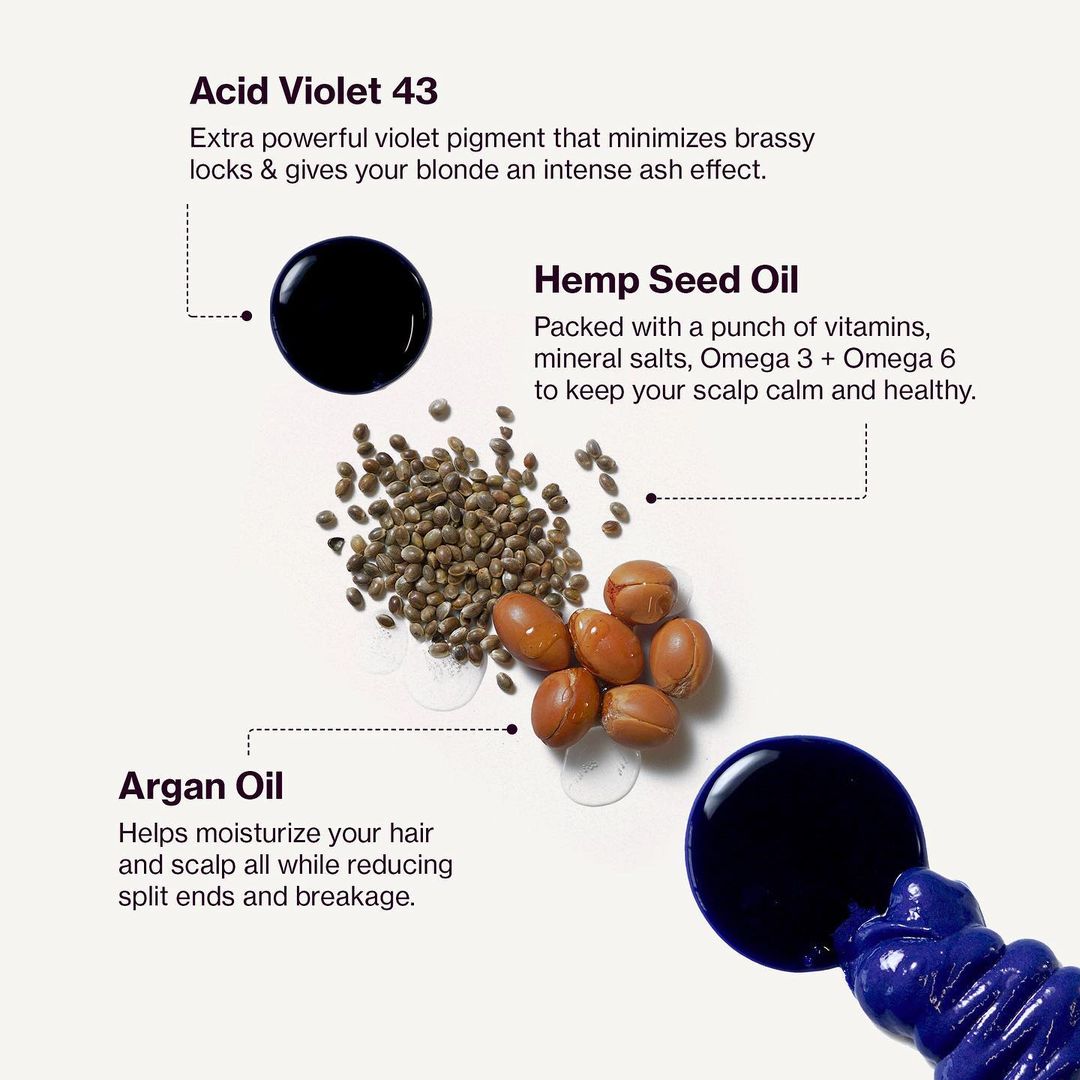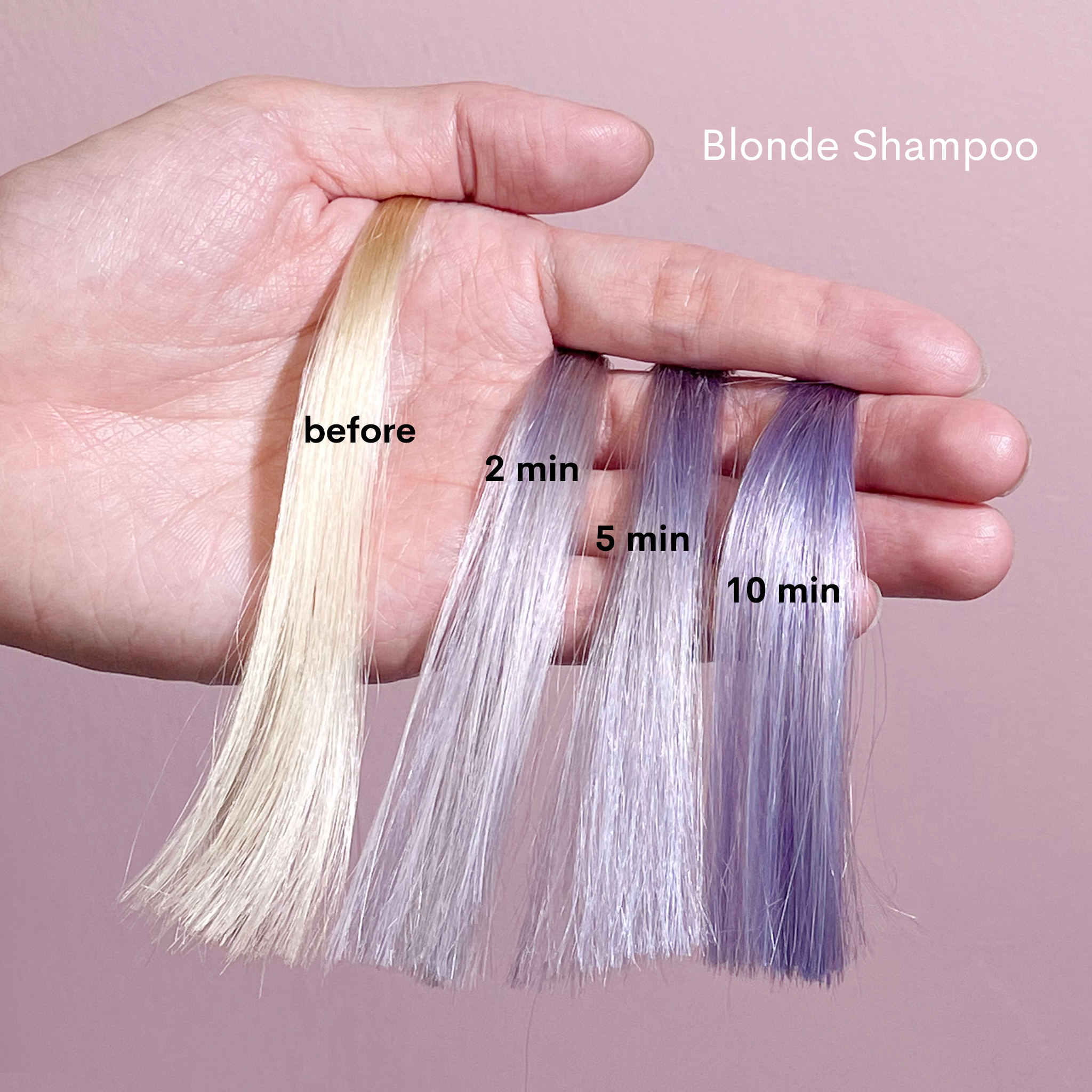 Ultimate G.O.A.T. Blondie Set
Brassy hair? We don't know her. The Ultimate G.O.A.T. Blondie Set has everything you need to maintain brass-free blonde tresses in the easiest & most healthiest way possible.
Created, Tested, Loved & Backed by PRO's to maintain and amplify the current color of your blonde strands in between salon visits or to pre-tone during a hair service.
100% VEGAN & CRUELTY-FREE.
Blonde hair level 8 to 10
Fine to thick hair
x1 G.O.A.T. Blonde Shampoo 1000ml
x1 G.O.A.T. Blonde Conditioner 1000ml
x1 Ash Blonde Toning Foam Conditioner
x1 Bright Blonde Toning Foam Conditioner
Tip #1: Shake the bottle before using the foam to get the best results.
Tip #2: Apply the product on the healthier and less porous/dry areas of your hair first. The healthier parts of the hair will grab less pigment, so you want to start there and leave the lighter areas (usually the ends) for last.
Tip #3: Apply this on clean freshly washed hair for the best results. It will work on dirty hair, but for best results make sure you shampoo to remove dirt and buildup.
Tip #4: The G.O.A.T. line can be used as a pre-toner in your blonding service.
How often: This toning foam conditioner can be used every third wash and is best paired with the S.O.S. Hydrating Shampoo. Did you just get your hair colored? We recommend waiting 3-4 weeks to prevent color from stripping or cause over-toning.
Test: Sensitive skin or scalp? We recommend conducting a patch test first! Not sure what toning effect you want yet? We recommend conducting a swatch patch test first!
PRO Pricing: Are you a PRO? Click here to sign up for PRO pricing today!
The S.O.S. Line - A New Way to Bond with Your Hair
Learn More