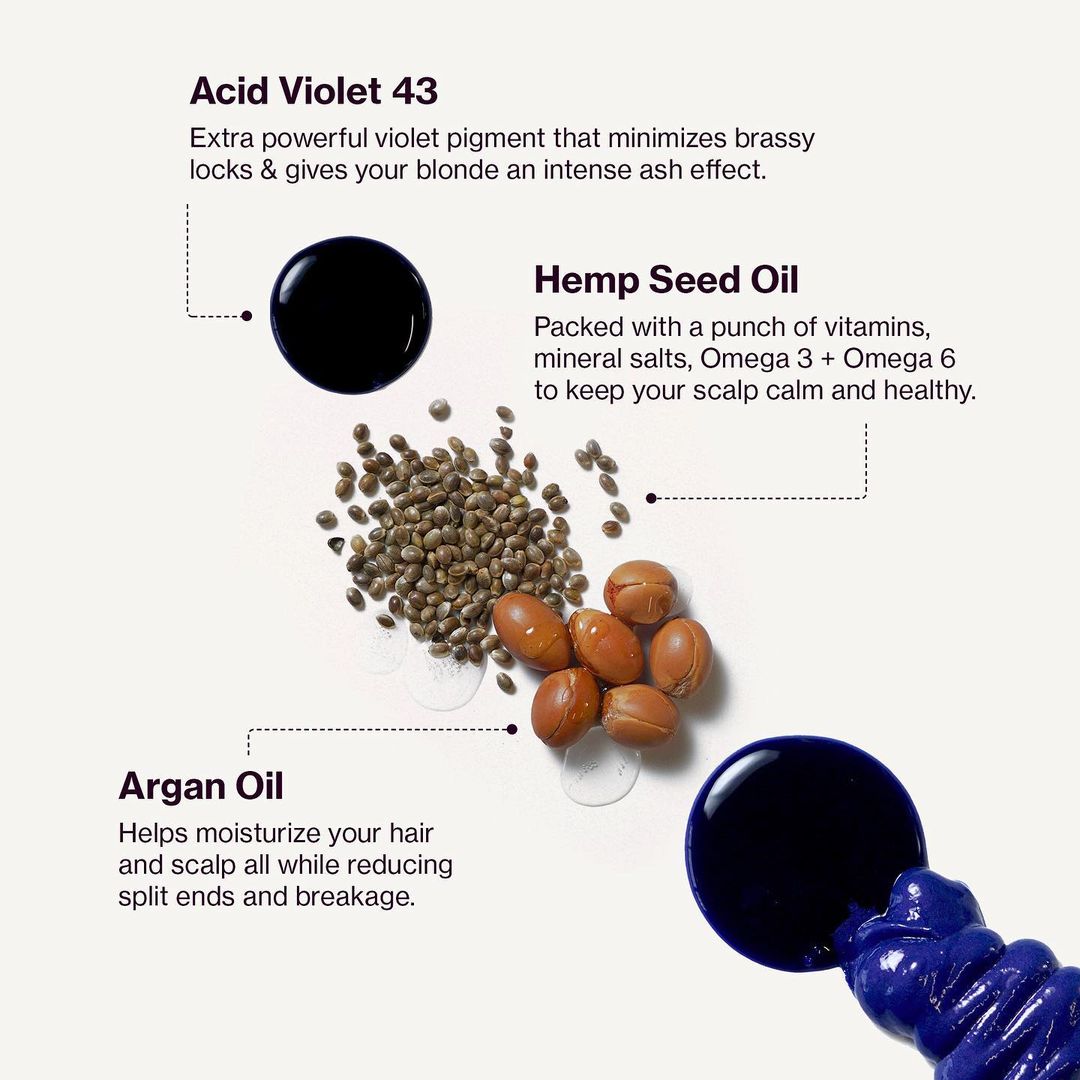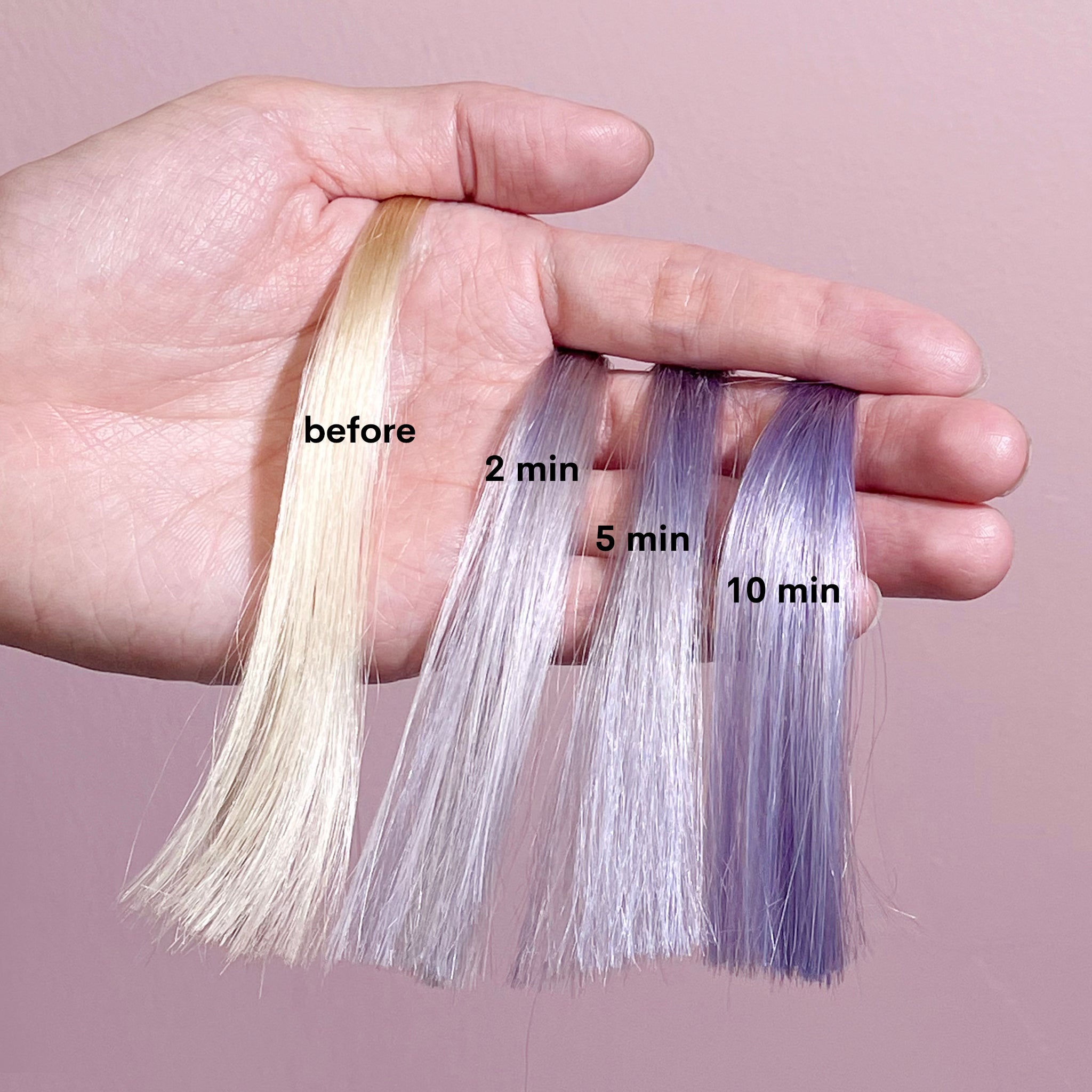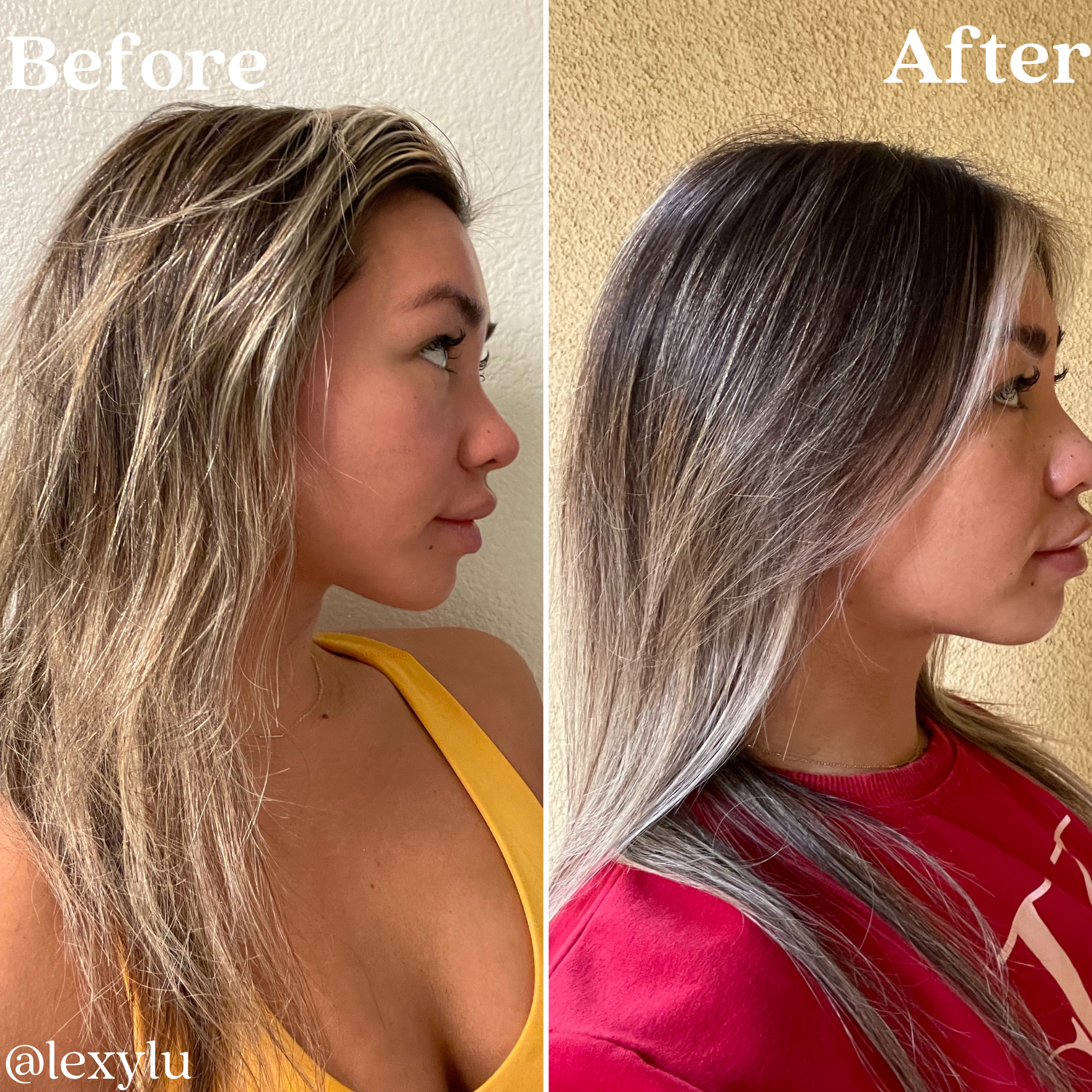 The must-have trio to have in your wash day routine if you're looking to maintain an effortlessly healthy and fresh-looking blonde!
Bond Repairing
Infused with Hemp Seed, Avocado & Argan Oil
Blonde hair level 8 to 10
x1 G.O.A.T. Blonde Shampoo 1000ml
x1 S.O.S. Deep Conditioner 1000ml
x1 S.O.S. Transparent Oil 50ml
How to use: Apply the G.O.A.T Blonde Shampoo on damp hair and lather throughout your lengths and ends. Leave it on for about 1-5 minutes to see desired results or 5-10 minutes for a stronger effect, then rinse thoroughly. After shampooing, apply the S.O.S. Deep Conditioner and let it sit for 5 minutes, then rinse. Apply 1-2 pumps of the S.O.S. Transparent Oil onto damp hair before blowdrying and styling. For an immediate effect, apply the oil on dry, styled hair.
How often: This toning shampoo can be used every third wash. Did you just get your hair colored? We recommend waiting 3-4 weeks to prevent color from stripping or cause over-toning.
Test: Sensitive skin or scalp? We recommend conducting a patch test first! Not sure what toning effect you want yet? We recommend conducting a test strand first!
PRO Pricing: Are you a PRO? Click here to sign up for PRO pricing today!
The S.O.S. Line - A New Way to Bond with Your Hair
Learn More