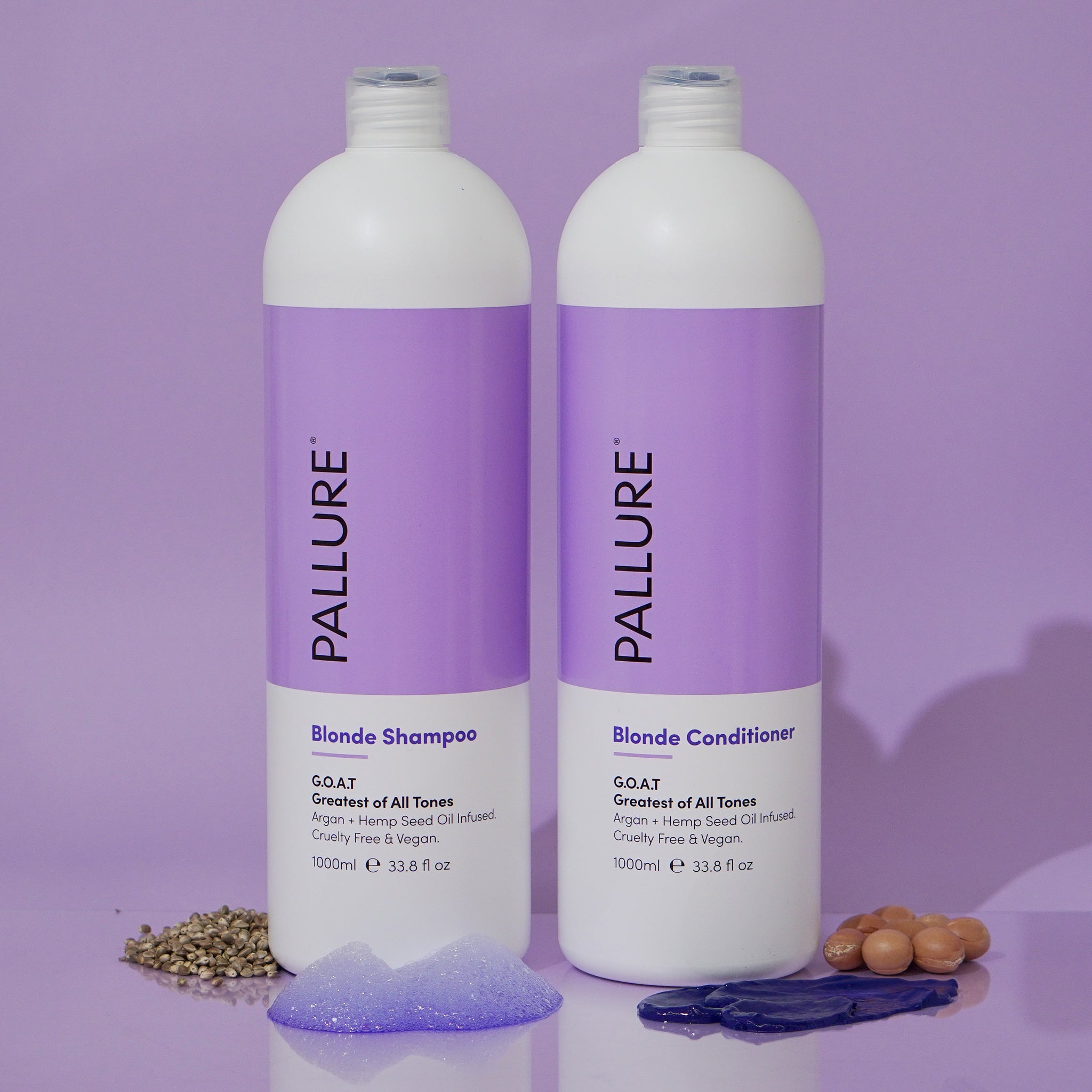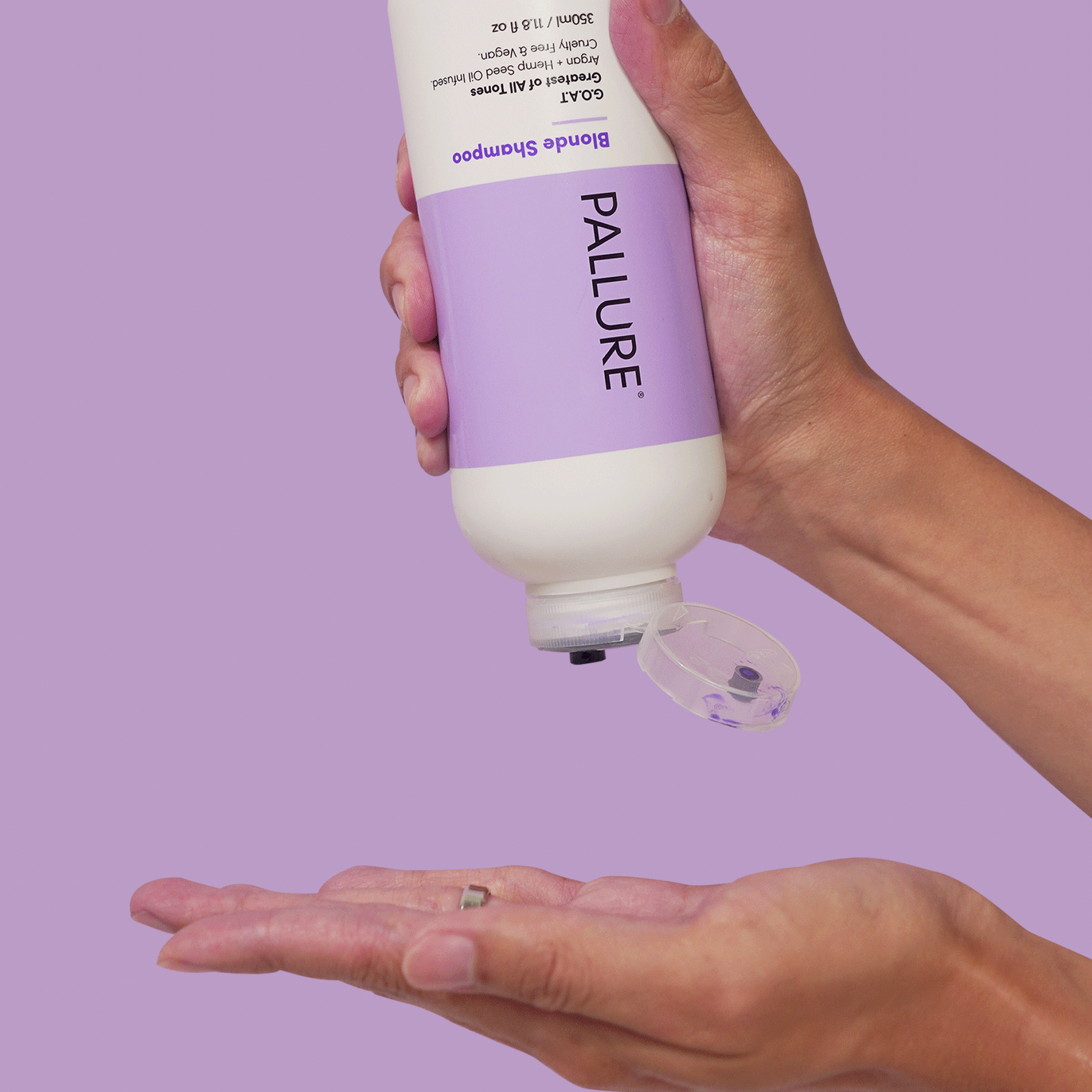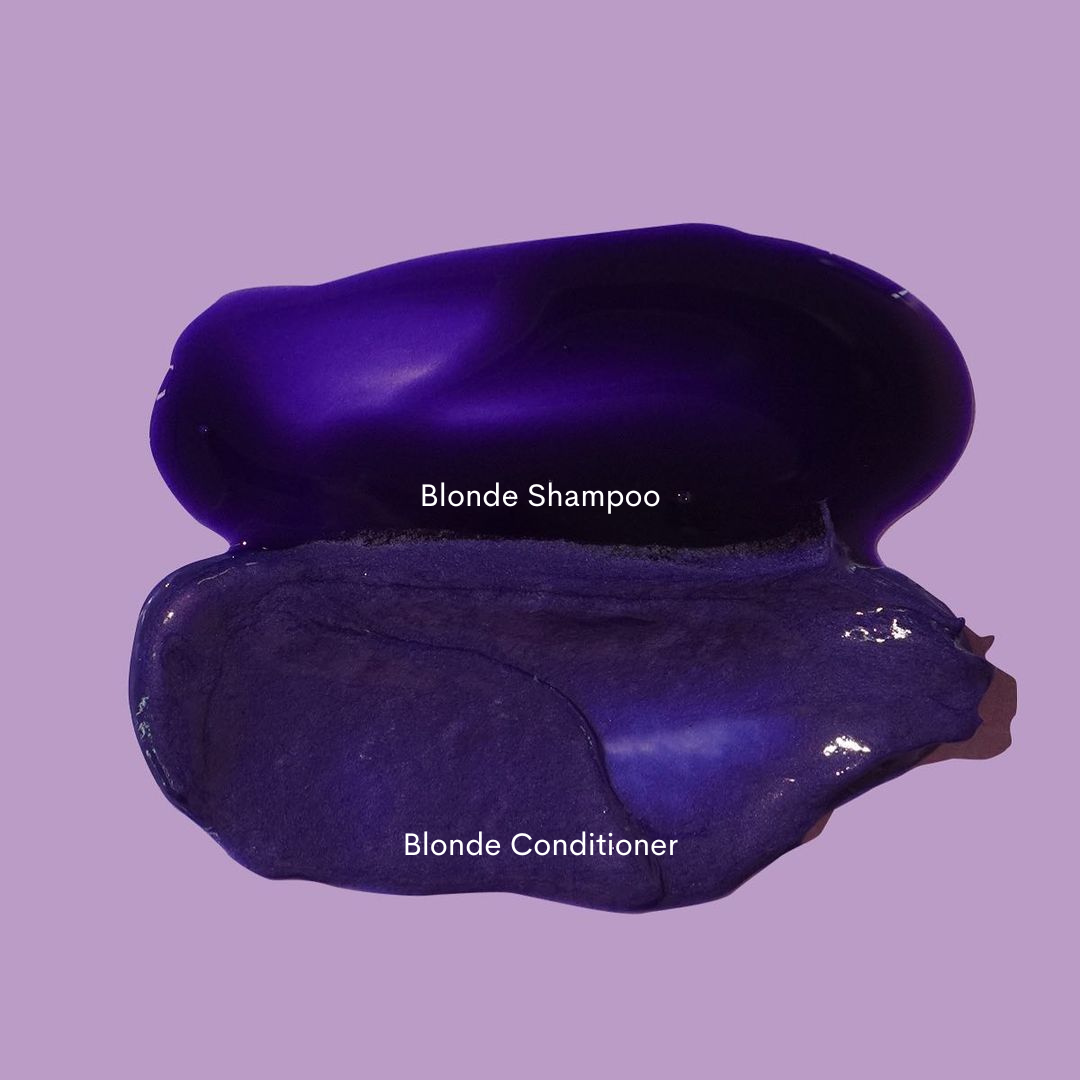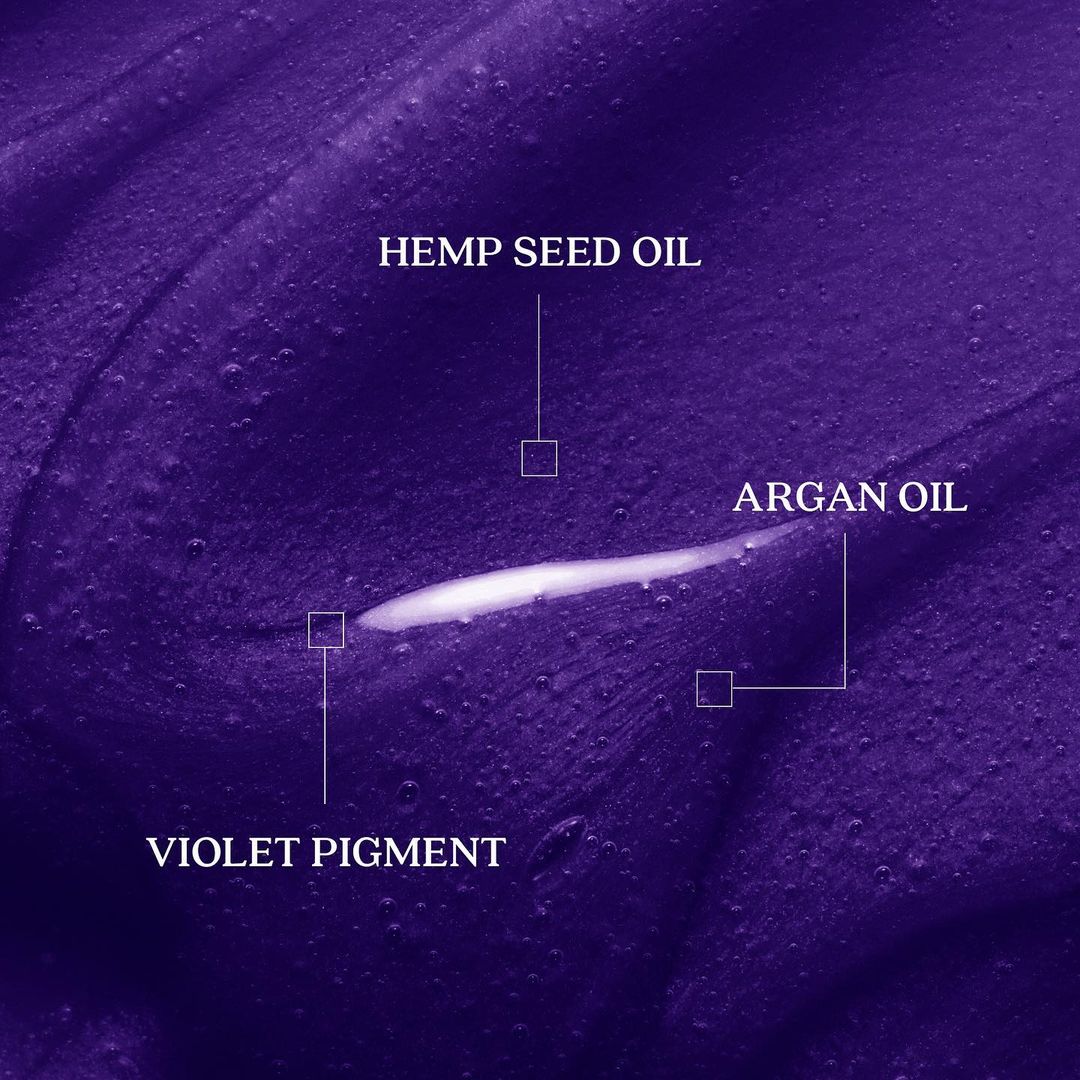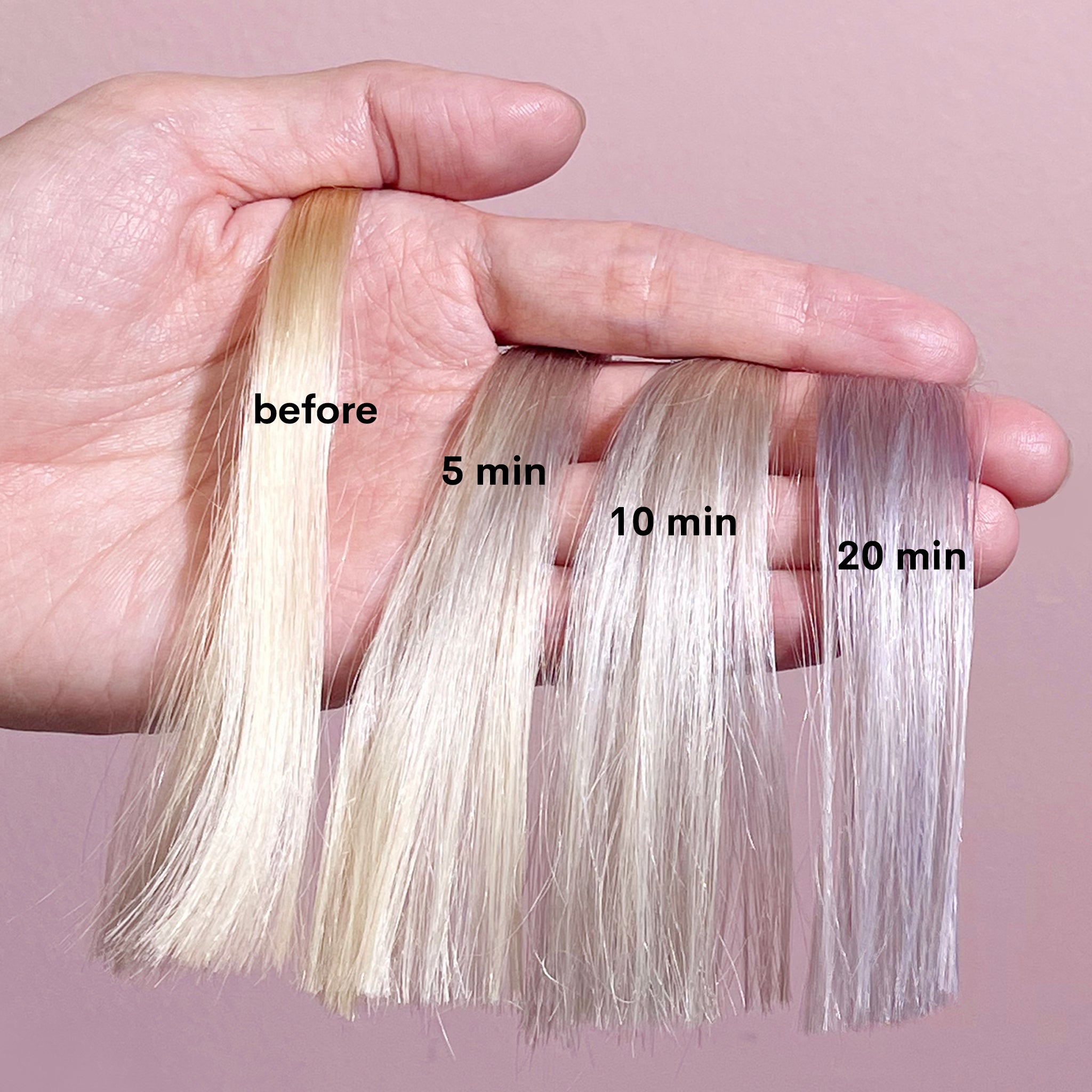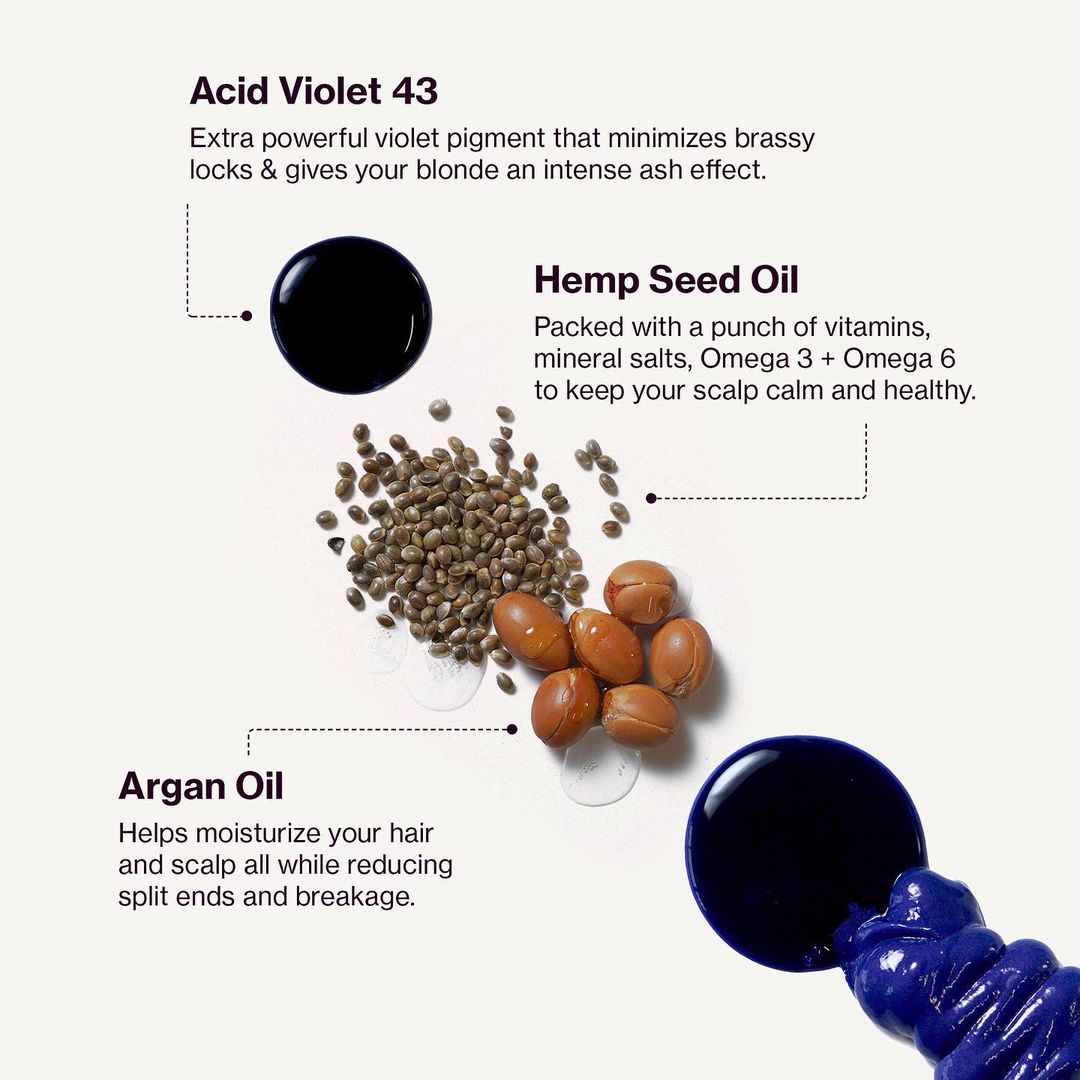 Blonde Shampoo and Conditioner - Blondie Set
A two-in-one set for the blondie looking for reliable blonde care and some fun ;)
For those with blonde locks looking for powerful anti-yellow maintenance, this set has your back.
Blonde hair level 8 to 10
Medium to thick hair
Tip #1: For home use, cleanse the hair with a normal shampoo first, then use the G.O.A.T. Blonde Shampoo to tone.
Tip #2: Apply the Blonde Shampoo on the healthier and less porous/dry areas of your hair first. The healthier parts of the hair will grab less pigment, so you want to start there and leave the lighter areas (usually the ends) for last.
Tip #3: Apply this on clean freshly washed hair for the best results. It will work on dirty hair, but for best results make sure you shampoo to remove dirt and buildup.
How often: This G.O.A.T. Blonde Shampoo and Conditioner can be used every third wash and is best paired with the S.O.S. Hydrating Shampoo. Did you just get your hair colored? We recommend waiting 3-4 weeks to prevent color from stripping or cause over-toning.
Test: Sensitive skin or scalp? We recommend conducting a patch test first! Not sure what toning effect you want yet? We recommend conducting a swatch patch test first!
PRO Pricing: Are you a PRO? Click here to sign up for PRO pricing today!
Refresh your ashy locks in minutes.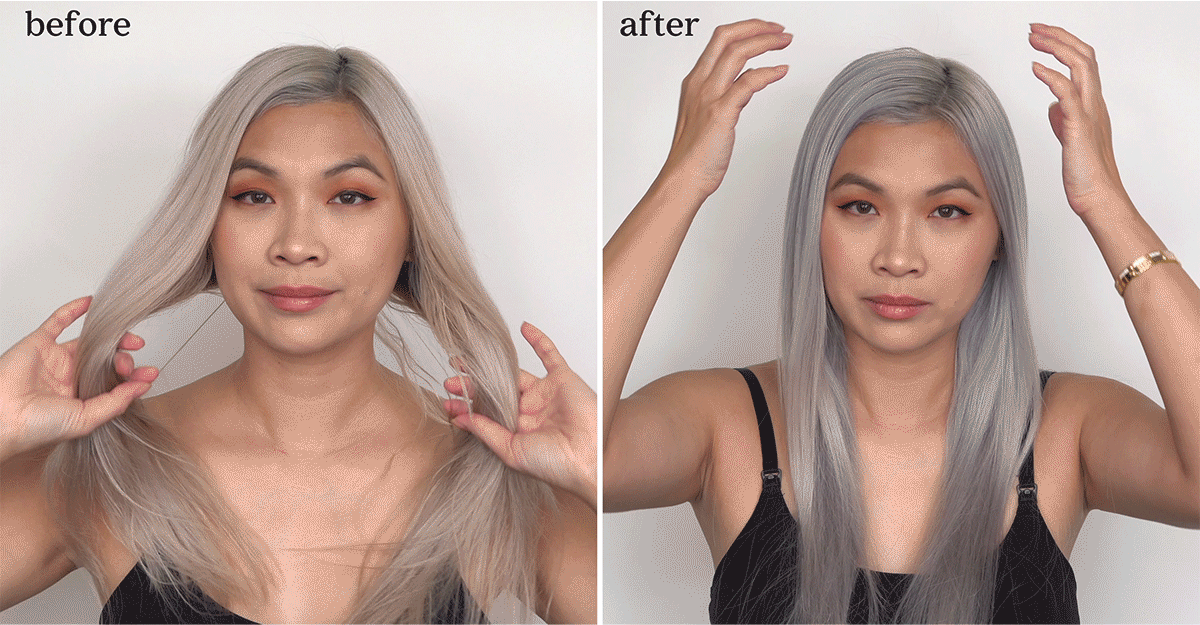 100%
of reviewers would recommend this product to a friend
So pigmented!
I'm a stylist and love to use these behind the chair! They are so powerful especially together and leave the hair feeling amazing! One of my favorite toning shampoo conditioner duos!
I recommend this product
Reviewed by @colourauthority
Verified Buyer
Love this!
As a bonding specialist, I not only love the performance of this product but I love that it leaves the hair feeling and smelling amazing!
I recommend this product
Love!!
I love these products! I am a curly hair stylist and these are the products I recommend to my blonde clients for maintenance at home! They are very pigmented and work wonders! A lot of purple shampoos I have used in the past have been very drying especially for curly hair but I haven't run into that issue with this line!
I recommend this product
Favorite toning set
I have been using this for quite some time now and it is hands down my absolute favorite! It is the only one that doesn't leave my hair feeling dry and actually tones the brassy out of my hair! Cant recommend this enough
I recommend this product